Sandbar Extravaganza Donation Page
2016 Sandbar Extravaganza
Sunday of Memorial Day Weekend
5/29/2016
Please make sure this event is a success. Donate now
Rather sponsor, instead? Lock in a sponsorship at http://mkt.com/young-professionals-inc-2/half-sponsorship
Download sponsorship information at www.dansinclair.com/P.pdf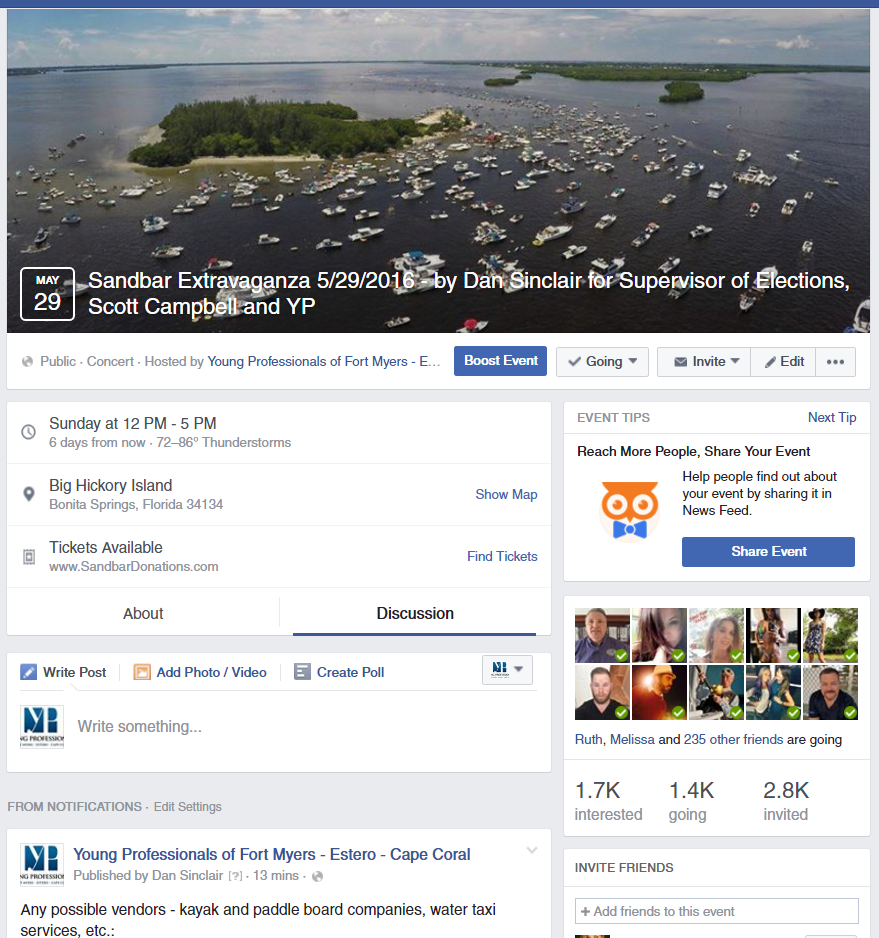 ABOUT THE EVENT:
Link to Facebook invite: https://www.facebook.com/events/1633927716894785/
Or www.YPEvent33.com
The Sandbar Extravaganza is a FREE event on the water.
It was created by locals for locals to have something fun to do on the water, in off-season.
However, the event has become so popular that visitors started driving in from other counties, flying in from other states, and even flying in from Europe for the event.
Our mission is to:
1. increase tourism off-season, and therefore revenue for Lee County Businesses off-season, to help them level off their revenue cycle
2. show off how amazing this area is to businesses considering relocating to the area
3. provide residents and future residents with a way to truly enjoy the water - the best part of Lee County.
Last year our largest event had OVER 6,000 people at one time. Probably over 8,000 coming and going.
This year we are expecting closer to 10,000.
Web Site: www.SandbarExtravaganzas.com
Facebook Page: www.facebook.com/YPSandbar
Next Event - Sunday of Memorial Day Weekend 2016, from noon to 5pm: www.YPEvent33.com
Prior Events:
Last event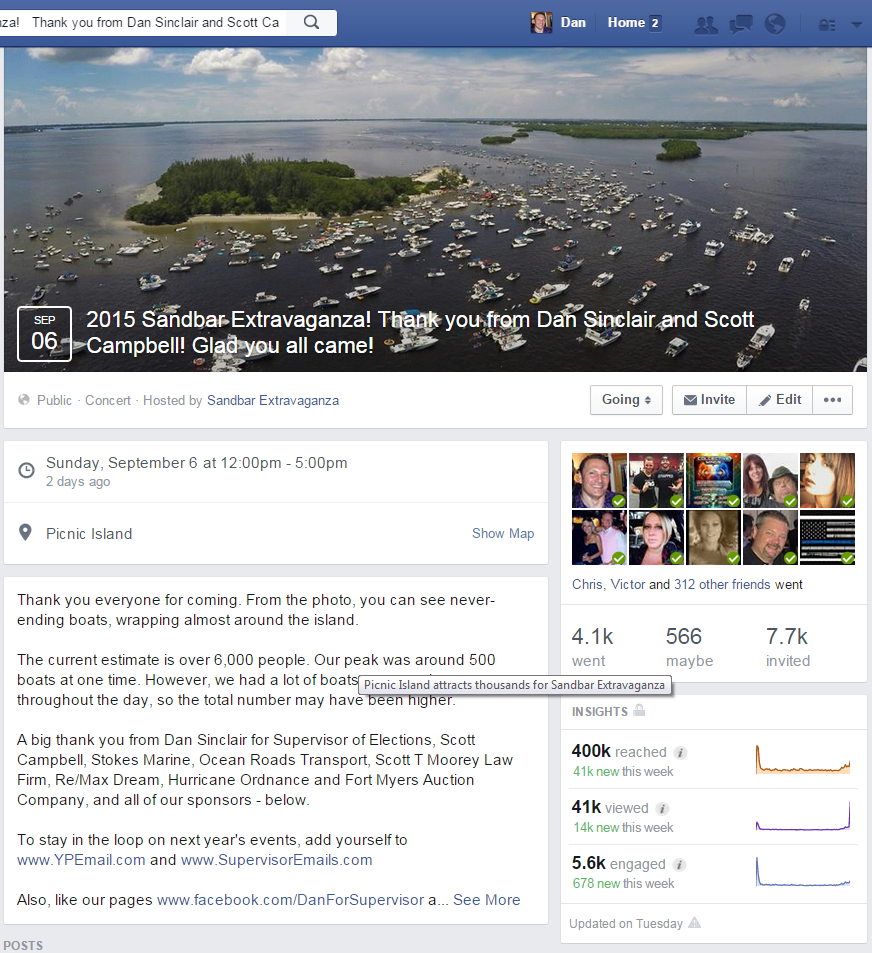 Videos:
http://youtu.be/fzC95wJmYpk
Media coverage for this event in 2015:
While NO alcohol is sold, or provided in any way at the event, boaters are free to do as they wish under Florida State Law.
All we ask is that you have a responsible and very sober pilot for your boat.
We work with the LCSO, FWC, Coast Guard, CCPD, CCFD, and other agencies to make sure we have a safe, fun event for everyone.
We expect no issues at this event.
Incidentally, Picnic Island, where we hold the event,
is usually left a mess from campers and picnic-ers who use is the rest of the year.
Our attendees are always very careful to leave the island cleaner than we found it.
In addition, we go out to the island a few days after the event, and make sure it is so much cleaner than we found it.
The other people who use the island the rest of the year really appreciate our efforts.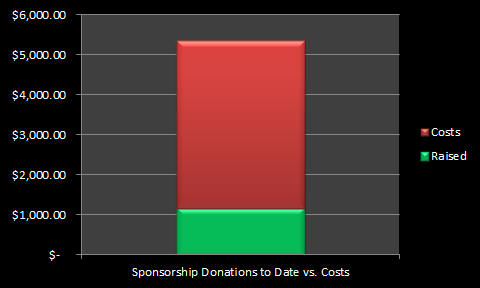 Thank you to our sponsors to date for the 2015 event!